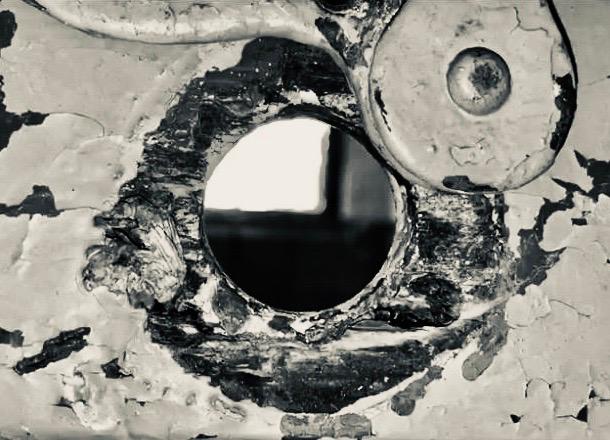 PRISON EVENT 1 OCT – 3 OCT – BERLIN – SECURE YOUR PRISON CELL
ONLY TWO PLACES LEFT! SECURE YOUR PLACE IN MY PRISON NOW!

THE TIME HAS COME PRISONERS! TIME TO STAND BEFORE YOUR WARDEN MISTRESS APRIL AND PAY THE PRICE FOR YOUR PERVERT OFFENSES!

I AM EXCITED TO ANNOUNCE THAT THE PRISON EVENT WILL TAKE PLACE FOR 1 WEEKEND ONLY

LIMITED SPACE

MAKE YOUR BOOKING NOW!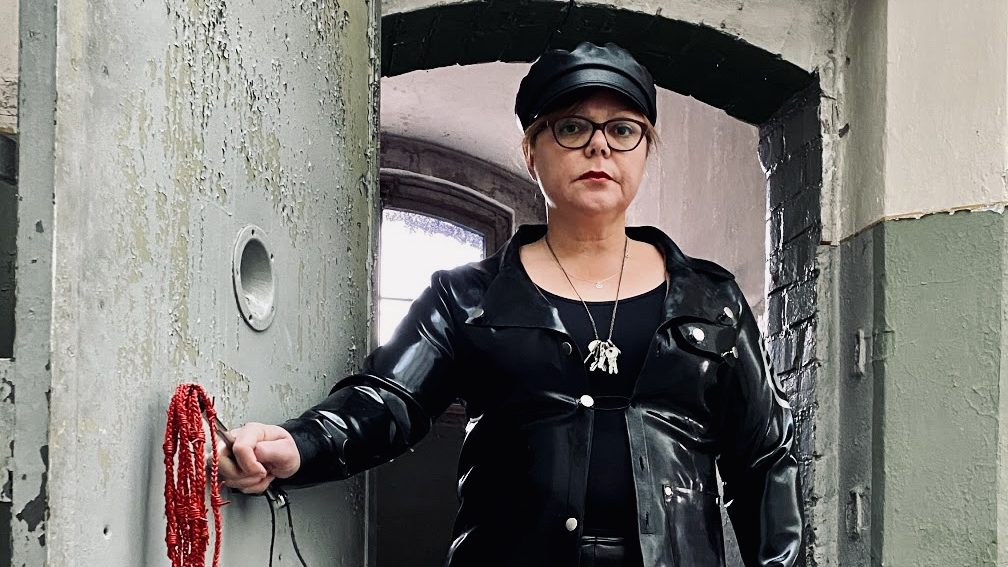 Mistress April assumes the position as Warden in Cell Block A for a 48 hour prison stay to rehabilitate the sinners and force them to purge their transgressions during an inquisition and administer the cruelest of punishments!

The only rule is that there are no Rules and Warden Mistress April will always have the final say. Failure to comply will result in serious torture and interrogation and time in isolation where you will think about your pathetic lives. You will grovel for mercy and forgiveness in the cold stark prison, as you hear the cries of the other inmates as you await the same fate.

Mistress April will unleash her unique skills to make you a better man and send you back into the world with some modicum of self respect and hopefully a better appreciation for the power of a Woman!
Your regime will include variations of my cruelist torture methods to make you a respectful man to women and if that doesnt help, I will put you in my torture clinic!

Not for the faint hearted. Conditions will be harsh and you will not be given any mercy! You are in prison after all.
Only those who are in excellent health, strong and fit need apply.

An understanding of English will be beneficial to you…. If you don't, Mistress April wont know if you say stop or not… and she wont care!

I look forward to having fun with you unworthy prisoners.
To get a taste of what your prison stay will be like, watch Cell 45 April Prison trailer
PRISON REGIME
Warden Mistress April will not tolerate any misbehaviour of any kind! Any prisoner who steps out of line will immediately find himself in a vulnerable and painful position for as long as she wishes…..
You follow her rules and you may just get out… Even if you do follow the rules, Mistress April's sadistic side will give her hours of entertainment on your behalf.
Here is what you need to know:
Upon arrival, you will be registered and santised. You will also be required to provide proof of vaccination (both doses), a negative PCR test not older than 48hours, Antigen test not older than 24 hours or proof of recovery from Covid

Your Possessions will be documented, bagged and zip locked, and then stored securely.

Your only toilet will be a bucket in which to piss and shit!

Dont expect to shower – this is not a hotel! Mistress April may however feel the need to hose you down at some point.

You will receive a mandatory enema upon arrival.

You will always be under surveillance.

A prison guard (male) who will be on duty day and night to keep you in check! The guard is there to make sure you behave.

No bedding is provided! Each prisoner will arrive with 1 sleeping bag OR 1 blanket and 1 Pillow.
It will be cold and there will be no sympathy for you if you come unprepared! Be Warned though, this is not a hotel.
Your sleep things will be inspected and anything too luxurious will be removed or you will be forced to clean your toilet bucket with it!

Basic prison food for breakfast, lunch and supper. Any special nutritional requirements needs to be discussed with me before.

Prison attire – bring a plain t-shirt and underpants and basic slippers. You clothing will be inspected. Any special requirements to be discussed with me beforehand.
Any medication you require will be administered when due.

NO PHONES / LAPTOPS ETC at any time during your stay.

NO REFUNDS, even if you use the safe word and chicken out before the 48hours is over!

Be aware of the mental and physical effects that participating in this style of role play / fetish fantasy may have on you.

You will be required to complete an online questionnaire and sign an indemnity form stating that you are aware of the risks upon entering the prison.
INCARCERATION DETAILS
Here is your detailed breakdown of payment and other information:
Arrival

Friday 1 October 2021

From 12pm – 5pm
Each inmate will be collected at a designated location and time on the 1st October.
Each inmate will be given a time to arrive at the designated location where they will be collected and taken to the prison.
Check – In
Friday 1 October 2021


Each inmate will be taken through their application form.

You will be given a physical examination and then be dressed for prison

Your clothing and belongings will be noted and bagged and kept in safe keeping.

You will be given your bucket and taken to your cell where you will await my instruction.

Check – Out
Sunday 3 October 2021

From 12pm
You will be handed your clothing and personal belongings and prepare to leave.
Each inmate will be released from 12pm and taken back to the meeting point.

10 % deposit to confirm your place
€95 / $111

Due Immediately
Purchase your 10% deposit
40 % deposit to show your commitment
€380 / $444

Due Immediately

**No late deposits will be accepted
Purchase your 40% deposit
50 % balance for your 48 hours
€475 / $555

Due at check-in at the prison
Cash at prison
To Purchase on Eventbrite
You will see two types of tickets available:
Workshop Phase 1 Pre-Payment
Workshop Phase 2 Secure Deposit